The cold mountains beckon
The cold mountains beckon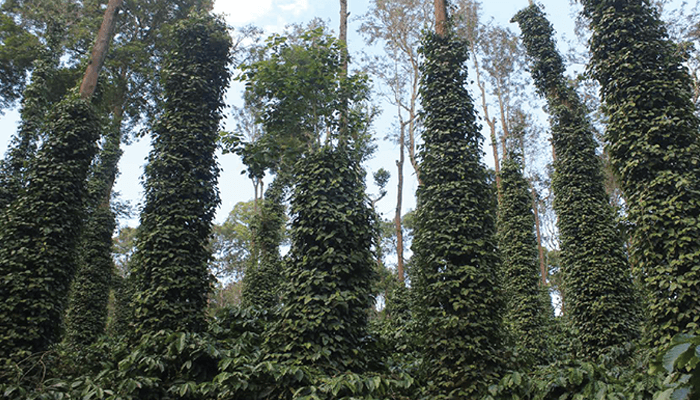 Cottabeta or the 'Cold Mountain' in South Coorg is nestled in the Western Ghats. The air is crisp and cinnamon trees are interspersed with tall teak trees on which pepper vines climb to great heights.
An old fig tree (ficuscarica) stands silent witness of the evolution in the Cottabeta Estate. The estate has a heritage bungalow, once occupied by British planters, built on an elevated plain, with a mesmeric view of the Brahmagiri Range.
Parakeets, red whiskered bulbuls and barbets fly in and feast on the fruit trees, supported by the estate.
From this estate, come some of the finest Robusta ripened by rays of the winter sun filtering through the leaves of silver oak (Gravellia Robusta) and rosewood trees (Dalbergia). Cottabeta Estate has one of the highest yields of pepper, that gives a rich spicy note to the coffee. Vast irrigation tanks are maintained to source water and promote pisciculture.