Looking ahead, seeking a world unseen
Looking ahead, seeking a world unseen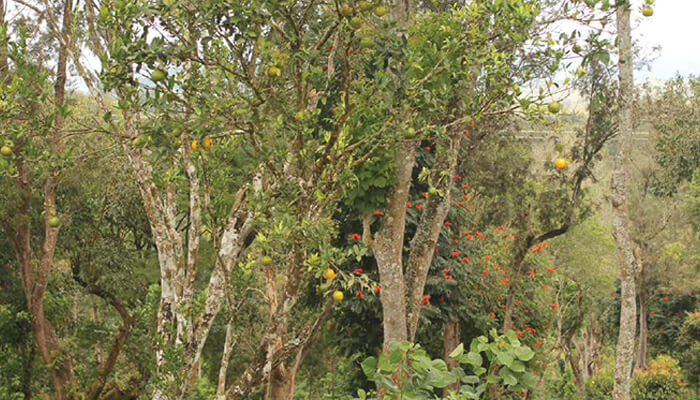 Misty mornings, winding paths, not a soul in sight. At a height of 900 metres, drive into the winding road through the blue and white gates of the Woshully Estate and one of the oldest heritage bungalows, looms into sight. Standing on the porch of the bungalow one sees the famed Doorbeen (Binoculars) road. Folklore says that there used to be a Masonian Temple in the vicinity.
The estate is known for its high quality Robusta and fine flavoured Coorg Mandarin oranges.
Woshully is home to a host of animal species. An established 'elephant corridor' passes through the estate. Racket tailed dragons, scarlet minivets, serpent eagles and brahminy kites are frequently seen frolicking in the shade trees.